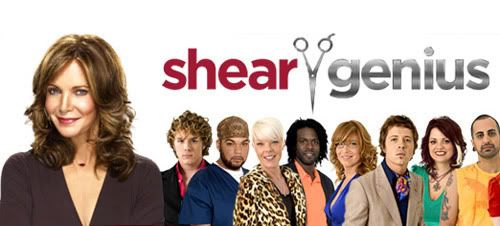 ok so there are a select few shows i get excited about on tv, top chef, project runway, and tonight starts a new season of shear genius. i don't know why i like this show so much? maybe it is just my typical night, but for some reason for the past year we have been doing the exact same thing, and it is fun...
matt pick's us up for church - we head home from church and crack jokes about the show - we put maddy to bed - have a little snacky - and then hop in bed for the new episode of whatever is on bravo on a Wednesday night at 10.
whether we are happy, sad, angry, or glad, it is the same every week, and i don't think i would change it for anything!
sooo tonight is saeson 2 of shear genius - 12 contestants (i think) all competeing for some stupid prize, but every week they style, cut or color peoples hair, and usually there is a twist.